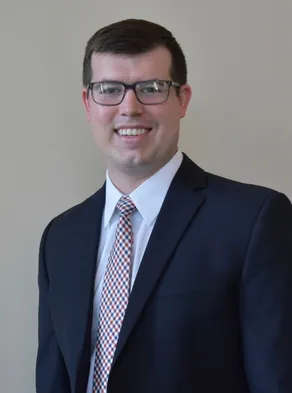 Dr. Brent Spille
Dr. Spille is a December 2013 graduate of Logan College of Chiropractic in St. Louis, Missouri. He joined American Family Chiropractic in January of 2014.
His hobbies outside of the office include spending time with his wife, Casey, and daughters, Morgan and McKinley. He enjoys spending time with his family and friends. Dr. Spille is an avid sports fan, particularly of the Reds and Bengals.
As a high school athlete, Dr. Spille injured his lower back during basketball season. He started seeing a local chiropractor and was soon pain-free and able to start playing again. He was enamored with the body's ability to respond and recover from the injury with manual treatment. The chiropractor's office was the first doctor office that he actually looked forward to visiting! This passion for chiropractic and its ability to help aid the body's ability to recover faster was the driving force behind his career choice.
Education:
2012: Bachelor's Degree in Human Biology from Logan College of Chiropractic
2013: Doctorate of Chiropractic Degree from Logan College of Chiropractic
2013: Chiropractic Diversified Technique Award Recipient from Logan College of Chiropractic
2013: Research Department Award Recipient from Logan College of Chiropractic
Licensure and Certification:
2014: Licensed to practice chiropractic in state of Ohio
2013: Motion Palpation Institute in Full Spine
2013: Active Release Technique in Spinal Region
2012: Motion Palpation Institute in Lumbar Spine
Professional Societies:
Kiwanis International
South West Ohio Chiropractic Association
Mason Deerfield Township Chamber of Commerce